About Aerospace Park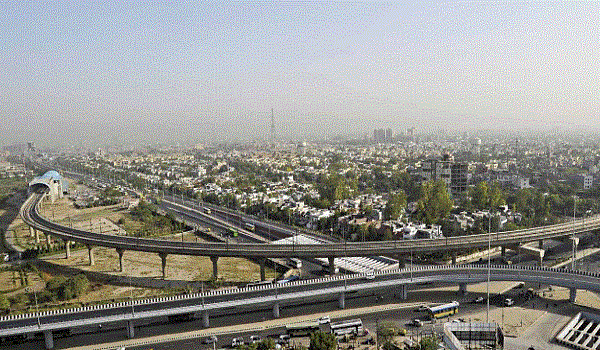 Bangalore, often famously called the 'Silicon Valley of India,' has undergone remarkable advancements and progress in its landscape in recent years. This surge in growth has also greatly impacted the real estate sector, resulting in a rapid and flourishing market. Consequently, the city now boasts an array of exceptional properties in some of its most well-established and sought-after areas.
Numerous notable neighborhoods in Bangalore have experienced significant development and infrastructural improvements, positioning them as promising real estate hubs with impressive properties. Among these, Aerospace Park is a noteworthy locale that has become a bustling center for corporate and residential properties. Provident Housing is set to unveil its latest project, Provident Ecopolitan, in Aerospace Park, adding to the area's allure.
Aerospace Park - The Prominent Location
Aerospace Park in Bangalore is a real estate hotspot gaining much attention. This area has grown tremendously in recent years thanks to improving important things like roads, buildings, and services. This makes it a promising place for people who want to invest in property or buy a home. The area now has everything you need close by, which is a big advantage. This means it's becoming a popular choice for many people. The growth and development in this area have made it a promising spot for those looking to put their money into real estate and families searching for a great place to live.
Investors are recognizing the potential of Aerospace Park because of the positive changes that have occurred. The neighborhood is becoming more convenient and comfortable, attracting people who want to live there and those who want to make a smart investment. As more people look to find homes in a place that's growing and getting better all the time, Aerospace Park stands out as an area with much potential. This positive trend will likely continue, making it an exciting and attractive location for residents and investors. The area is an area to watch with its convenient amenities and ongoing development.
Aerospace Park - IT and Corporate Hub
Aerospace Park has become a favorite pick for IT workers and employed folks. The area connects to IT centers like Marathahalli, Whitefield, and Electronic City. Many well-known companies are nearby, such as Wipro Technology Campus, Global Technology Park, RMZ Ecoworld, RGA Tech Park, and Pritech Park SEZ. All of this makes it a suitable place for professionals to live in. The easy accessibility to these workplaces is a big advantage for people who work there. It saves time and makes life more convenient. When you don't have to travel a long way to get to work, you can spend more time doing things you enjoy. This is why Aerospace Park is becoming a preferred neighborhood for those employed in these IT hubs.
The convenience factor is a major draw for people who want to live close to where they work. As more professionals seek out neighborhoods that are well-connected and close to their workplaces, the area is gaining popularity. This trend will likely continue because living in an area close to work is convenient. With its strategic location and access to major IT hubs, Aerospace Park is a great choice for professionals looking for a convenient and comfortable place to live.
Mega Social Infrastructure
Social facilities in aerospace park play a vital role in shaping a well-rounded and vibrant environment that caters to the needs of professionals, residents, and the larger community. These facilities are thoughtfully designed to provide diverse amenities, fostering a sense of well-being, collaboration, and growth. The location has recreational areas, fitness centers, and sports facilities. These spaces allow individuals to unwind, engage in physical activities, and maintain a healthy work-life balance. Such amenities contribute to the overall well-being of aerospace professionals and create a conducive environment for fostering creativity and innovation.
Educational institutions specializing in aerospace studies within the aerospace park offer a unique advantage. They facilitate continuous learning and skill development, producing a skilled workforce that is well-equipped to address the dynamic challenges of the aerospace industry. Healthcare facilities tailored to the specific needs ensure timely medical assistance and contribute to their overall health and productivity. These facilities are designed to address the demands of a fast-paced and demanding industry. Cultural centers and event spaces provide opportunities for networking, socializing, and celebrating achievements. They bring individuals together, fostering a sense of community and promoting the exchange of ideas and experiences.
Excellent Connectivity and Metro Link
The aerospace park in Bangalore stands out for its cutting-edge technology and industry expertise, and excellent connectivity and metro link, which are crucial factors in driving its success and growth. Its strategic location ensures seamless connectivity to key areas within the city and beyond. Its proximity to major transportation hubs, highways, and arterial roads streamlines the movement of personnel, resources, and products. This accessibility minimizes travel time and enhances operational efficiency for businesses within the aerospace park. The introduction of a metro link further elevates the park's connectivity. The metro system offers a swift, reliable, and eco-friendly mode of transportation for professionals working in the aerospace industry. This translates to reduced traffic congestion, lower carbon footprint, and enhanced accessibility for the entire workforce. The metro link also extends the reach of the aerospace park to a wider pool of talent and customers, making it an attractive destination for industry players and investors.
Moreover, the metro link contributes to the overall development of the region. It stimulates economic growth, spurs urban development, and encourages the establishment of complementary businesses and services around the aerospace park. This growth further solidifies the park's position as a thriving ecosystem and a hub of innovation. The excellent connectivity and metro link of the aerospace park in Bangalore are integral components that amplify its appeal and potential. These factors facilitate efficient operations within the park and stimulate broader economic growth and sustainability. The aerospace park establishes itself as a focal point of advancement and progress by seamlessly connecting professionals, resources, and opportunities.
Splendid Residential Properties at Aerospace Park
With the remarkable growth happening, the real estate business is booming in Aerospace Park. People who want to buy homes there are in for a treat. This area's homes are beautiful, surrounded by nature and amazing views. They're designed to be fancy and cozy inside, with all the nice things you'd want in a home. But it's not just about the homes. The places where people live in Aerospace Park have lots of great things to do. There are places to exercise and have fun, like gyms and spaces for games. Families can do their favorite activities to feel refreshed and happy. This makes life nice for everyone.
So, Aerospace Park is becoming a spot where people want to live. It's a great choice for people who want a cool home with many comforts. People who want to live in a nice place and are ready to spend more for a wonderful life find this area a perfect fit. Overall, Aerospace Park is becoming popular for homes, especially for those who want to live in style and comfort. The homes are lovely, the area is fun, and it's a great choice for people looking for a dream home that promises a great life.
Provident Housing Real Estate
In 2008, Provident Housing Ltd began with a simple idea: to make homes for everyone. They're currently working on projects that cover around 12 million square feet. And because many people want homes, they plan to do even more in the future. Their main goal is to be a well-known name around the world. They want to achieve this by doing great things and making their customers happy. What the customers want and need is important to them. They always work hard to focus on one thing: the customers.
Provident Housing Limited is all about making homes that people can afford. They want to give people nice homes without making them wait. They're part of a bigger company called Puravankara Limited, which started in 1975. They're working on projects in Bangalore, Hyderabad, Chennai, Coimbatore, and Mangalore. They're making spaces for people to live in that are about 15 million square feet big. And they're not just any spaces – they come with really good things like great facilities.
People look up to Provident Housing. They're known for being one of the best builders in the city. They're here to help people who don't have lots of money get homes. They want to ensure everyone has a nice place to live, no matter how much money they make. So, Provident Housing Ltd started with a dream: to give everyone a home. They're building lots of homes and planning to develop even more. Their main goal is to make their clients satisfied and be known worldwide. They're part of a bigger company and are creating places for people to live with good stuff in them. People like what they do because they help those who need homes the most.
Provident Housing also has amazing homes in Aerospace Park that are made for people who want the best. These homes are designed well inside and have everything you want. They're perfect for your dream home that you'll love for a long time. These homes also come with really cool things. There are nice clubhouses, swimming pools, and a gym to stay fit. If you like playing sports, there are courts for that too. And for kids, there are play areas to have fun. The gardens and parks are really pretty, with lots of green plants. You can spend time there with your family, take walks, or relax. There are even halls where you can have parties and celebrations.
All these things make these homes from Provident Housing special. They want you to be comfortable and happy. So, they've included everything you might want to enjoy life. With their great homes and fun things to do, you'll feel relaxed and happy anytime you want. These homes are all about making your life easy and comfortable.
Aerospace Park is the perfect place for your dream home and a great choice for your new address. It offers a wonderful lifestyle you've never experienced, allowing you to make lasting memories with your loved ones for years. It's a destination that guarantees a delightful life and the chance to create cherished moments that will stay with you forever. Discover the ideal haven at Aerospace Park, where your dream residence awaits. This sought-after location offers a home and a gateway to an enriched lifestyle. With its serene surroundings and modern conveniences, Aerospace Park becomes more than an address – it transforms into a place of comfort, joy, and cherished memories. Make every moment special as you revel in the thoughtfully designed living spaces, creating a fulfilling and gratifying life. Choosing Aerospace Park as your new home address means choosing a future brimming with contentment and an area where your aspirations flourish.
Provident Ecopolitan new launch apartment developed by Provident Housing.
Provident Housing Blogs