About Bangalore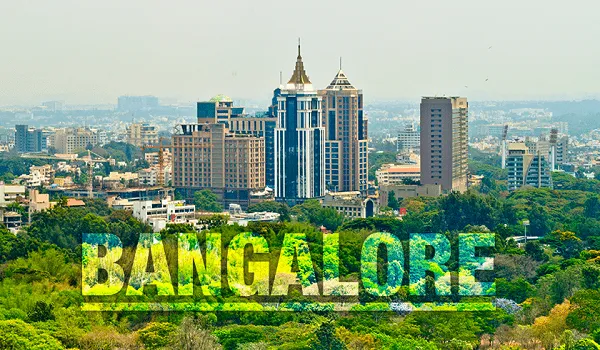 About Bangalore City:
Bangalore City is liked in India and is the main city of Karnataka. It's known as the "Garden City" and "Silicon City" of India, which people find cute. The town has many pretty gardens and parks, so people called it the "Pensioner's Paradise." The weather in Bangalore is nice and not too extreme all year. Because of this, people from different cultures and backgrounds come here. Many people worldwide move to Bangalore to find good jobs and live better lives.
More and more people want to live in Bangalore now. This is because many people want to use the opportunities the city offers. Big real estate companies are building many types of homes at different prices to meet this demand. As the city's popularity grows, so does the need for places to live. Many professionals are moving to Bangalore to make the most of its opportunities. Prominent real estate developers are stepping up to meet this demand, offering various housing options with excellent facilities and catering to different budgets.
The city's landscape is changing rapidly as it continues to develop. It's like a mosaic where modern dreams are interwoven with the city's natural beauty. This fusion creates a unique and exciting atmosphere that sets Bangalore apart.
Investment Potential in Bangalore: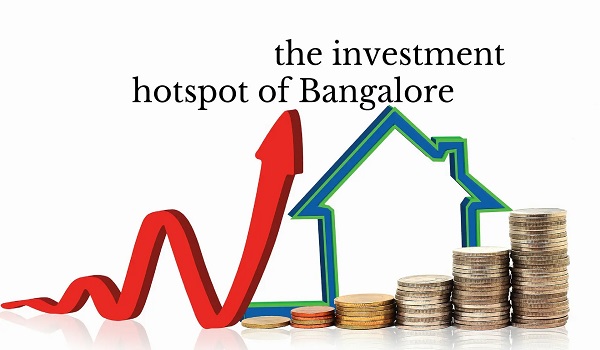 Investment potential in Bangalore, the vibrant capital city of Karnataka, is a topic that has captured local and international investors' attention. Famously called the "Silicon Valley of India" due to its thriving IT and technology sector, Bangalore has established itself as a hub of innovation and economic growth. The city's multifaceted appeal stems from its diverse range of opportunities spanning various industries, making it an enticing prospect for those seeking promising investment avenues.
One of the key drivers of Bangalore's investment potential is its robust technology ecosystem. The presence of numerous tech parks, research and development centers, and prestigious educational institutions has nurtured a pool of skilled professionals and entrepreneurs. This has made the city a hotspot for startups and multinational corporations. As technology continues to shape the future, investing in the city's tech sector offers a gateway to groundbreaking innovations and substantial returns.
Moreover, Bangalore's real estate sector is a testament to its investment prowess. The city's rapid urbanization has fueled demand for commercial and residential spaces, resulting in an ever-growing construction landscape. Real estate investments in Bangalore have historically demonstrated a potential for appreciating value from luxury apartments to modern office spaces. The influx of migrants seeking employment further bolsters the need for quality housing, presenting a lucrative market for real estate investors.
Another avenue that garners attention is the city's robust infrastructure development. Projects like the metro expansion, road network enhancements, and the development of the Kempegowda International Airport have contributed to improved connectivity within the city and beyond. These infrastructure developments not only boost the overall quality of life for residents but also open up new investment prospects in areas previously considered outskirts.
Investing in Bangalore presents a compelling opportunity to enhance your overall profits and secure steady returns on your investment. Bangalore is a hub of promising employment prospects and inventive career paths, and it has magnetized countless young individuals aiming to thrive in its thriving business landscape. Additionally, the agreeable climate and diverse leisure activities make this city perfect for establishing a permanent residence.
About Provident Ecopolitan
The Provident Ecopolitan Bangalore is an eagerly anticipated residential development by Provident Group, located in the upscale suburbs of KIADB Aerospace Park, Bagalur, Bangalore. This project sprawls across expansive green land and features tall towers that house exquisitely designed homes, catering to a luxurious and delightful lifestyle for its esteemed residents.
Set to become an epitome of elegance, Provident Ecopolitan will offer a range of residential options, including spacious 1 BHK, 2 BHK, and 3 BHK luxury units, each with distinct layouts and pricing. These apartments are thoughtfully designed, boasting ample ventilation, natural light, and adherence to Vaastu principles. The interiors are designed for efficient use of space and come with top-notch specifications, ensuring a high-quality living experience for its residents.
Bangalore
Bangalore, known as The Garden City, was popular with retired people due to its peaceful and tree-filled neighborhoods. But now, more and more reasons are emerging for people to settle here. The pleasant weather, modern facilities, and the presence of IT centers have turned this city into India's own Silicon Valley.
The city never loses its appeal and offers a lot – schools, banks, hospitals, pubs, parks, restaurants, shops, and more. It's now one of the fastest-growing cities in Asia, attracting people of all ages who want to build a happy life here.
Bangalore has become one of India's top cities today. It's a well-developed and evolved city that Indians really like. The city has become a favorite destination, known for its vibrant atmosphere and enjoyable climate.
It's a truly smart city in India, where people from different cities, countries, cultures, and ways of life come together perfectly. The city is full of green spaces and water bodies, earning it the nickname "Garden City of India."
It's also known as the "Silicon Valley of India," as it's a top choice for global IT companies to set up shop. Big multinational companies prefer Bangalore for their branches, and even local startups find it favorable to establish themselves here.
The city's growth includes IT zones, business centers, manufacturing units, and special economic zones (SEZs). These areas host major IT companies, both international and domestic, along with various small and medium businesses. Entrepreneurs are enthusiastic about starting their ventures in this bustling city.
Every aspect of Bangalore attracts professionals and people from all over the country. It's perfect for those who want to improve their quality of life. Because of this, the city has been continuously expanding and evolving. It's extending its boundaries to the outskirts and suburbs to welcome more people.
Every part of the city has essential facilities like schools, colleges, and job opportunities. Shopping malls cater to various needs, while entertainment options like food outlets, cinemas, salons, and spas offer leisure options. Medical services are good, with hospitals, clinics, and pharmacies spread throughout the city. Banks, ATMs, and fuel stations are also conveniently located.
All these factors make Bangalore a top choice for living. The real estate scene is booming for commercial or residential spaces. Builders are creating innovative and appealing properties. Many people eagerly buy properties here, whether for personal use or investment.
Modern and unique commercial complexes and large IT and business hubs dot the cityscape. The real estate in Bangalore showcases impressive architecture, high-quality fixtures, fittings, recreational amenities, open spaces, and water features.
Indeed, Bangalore has become a promising, popular, and favorite city in India. It offers an all-encompassing environment for people to live and thrive in every possible way.
Provident Housing Blogs