Provident Ecopolitan Brochure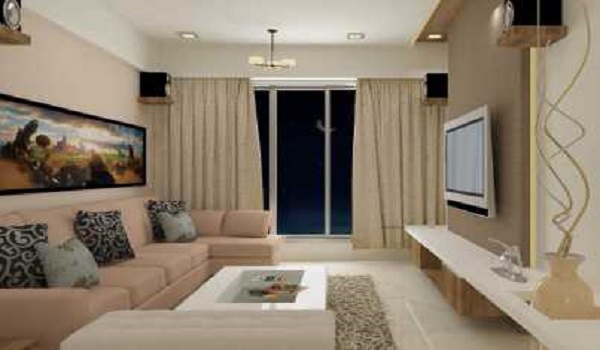 Welcome to Provident Ecopolitan, where sustainable living meets modern convenience. Situated in the heart of Bangalore, Provident Ecopolitan offers a unique blend of eco-friendly design, luxurious amenities, and a vibrant community lifestyle. This Provident Ecopolitan brochure will guide you through the exceptional features and benefits of this extraordinary residential project.
View Online or Download Brochure
Location Advantage: Nestled in the fast-growing suburb of Aerospace Park, North Bangalore, Provident Ecopolitan enjoys excellent connectivity to major IT parks, educational institutions, healthcare centers, and entertainment hubs. Its strategic location provides effortless access to key areas of Bangalore, making it an ideal choice for working professionals and families seeking a well-connected urban lifestyle.
Sustainable Design: At Provident Ecopolitan, we believe in preserving the environment while offering a contemporary and comfortable living experience. The project has been meticulously designed with eco-friendly features, such as rainwater harvesting, solar power generation, and efficient waste management systems. Embracing sustainable practices, Provident Ecopolitan ensures a greener tomorrow for its residents.
Amenities: Experience the epitome of luxury living with a wide range of world-class amenities at Provident Ecopolitan. Take a refreshing dip in the swimming pool, work up a sweat at the fully-equipped fitness center, or unwind in the beautifully landscaped gardens. Children can have a delightful time at the dedicated play area while adults enjoy a leisurely walk in the expansive jogging tracks. The clubhouse provides the perfect venue for socializing and hosting events, adding a sense of community to your daily life.
Residences: Provident Ecopolitan offers spacious and thoughtfully designed apartments that cater to your every need. With a range of 1, 2, and 3 BHK options, each home is crafted to perfection, boasting contemporary interiors, ample natural light, and optimal ventilation. The residences are built to ensure privacy while fostering a sense of togetherness with their open layouts and smart design elements. These homes provide an ideal sanctuary for you and your loved ones to thrive and create unforgettable memories.
Security and Convenience: Your safety and convenience are of paramount importance to us. Provident Ecopolitan features 24/7 security surveillance, controlled access points, and trained security personnel to ensure a secure living environment. Additionally, the project provides ample covered parking spaces, power backup, and efficient water supply systems to enhance your everyday convenience and peace of mind.
Community Living: Provident Ecopolitan is more than just a residential project; it's a thriving community. Experience a sense of belonging as you interact with like-minded neighbors in the landscaped common areas and recreational spaces. Engage in a range of community activities and events organized exclusively for the residents, fostering friendships and creating lifelong memories.
Investment Opportunity: Provident Ecopolitan presents an exceptional investment opportunity in one of Bangalore's most sought-after locations. With its strategic location, sustainable design, and luxurious amenities, the project offers the potential for high returns and long-term value appreciation. Whether you are an investor or a homeowner, Provident Ecopolitan promises a rewarding investment for your future.
Download the PDF of the Provident Ecopolitan Brochure for detailed information about the project.
Location: Discover the Aerospace Park and Its Surroundings. Explore the intricate details of the aerospace park and the vibrant nearby areas.
Area: Extensive Development Area. Experience the vastness of the development project, covering a significant expanse.
Builder Overview: Unveiling the Expertise. Unearth detailed insights into the esteemed builder behind this remarkable project.
Floor Plans: A Range of Apartment Configurations. Choose from a variety of floor plans, including 1 BHK, 2 BHK, and 3 BHK options, each designed to meet your specific needs.
Master Plan: A Comprehensive Project Overview. Delve into the complete project plan, offering a thorough understanding of every aspect.
Contact Information: Reach Out for Booking Details
Provident Ecopolitan Brochure Details:
For any inquiries or to book your dream home, get in touch with the developer's dedicated contact details.
Provident Ecopolitan is a one-of-a-kind residential project that brings together sustainable living, modern amenities, and a vibrant community. With its prime location, eco-friendly design, and luxurious features, this project offers an unparalleled lifestyle experience for residents. Embrace the future of living at Provident Ecopolitan and unlock a world of comfort, convenience, and sustainable living.
Provident Housing Blogs