Is Bagalur Road a Good Place to Live?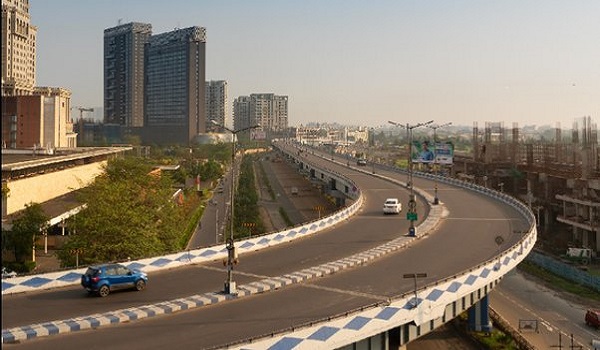 Bangalore is a progressive city of IT and real estate, which enables it to be a progressive and one of the most sought-after metropolises in India. Its high-tech infrastructure, a perfect blend of the socio-economic mix, cosmopolitan culture, and pleasant vibe, availability of multiple livelihood and lifestyle amenities, natural in abundance, etc., make it desirable not only for the locals but also for people across the country. Employment and education avenues are excellent here, and housing options are also lucrative in this city. Overall, Bangalore provides the right environment and opportunity to many in various aspects. The suburbs of the city are emerging as one popular destination for many, and Bagalur Road in North Bangalore is one such promising locality. Bagalur Road is evolving to be one of the prominent areas where some top-notch realtors are relentlessly developing outstanding residential properties, and the place itself is also rapidly transforming in every respect. Is Bagalur Road a good place to live? Let us explore the various facets concerning this area. Bagalur Road is growing, and the physical and social framework is also revamping and will become a thriving location in times to come. One of the important factors which attract people to settle here is because it is close to the prominent IT hubs and can be easily reachable. The road services connect seamlessly to the rest of the city. The nearest railway station Yelahanka Railway Station is just 5 km away, and the City Railway Station is 21 km from Bagalur Road. Bangalore International Airport is just 9 km away. Most of the important necessities of life can be accessed in and around the area. Educational institutions, healthcare facilities, banks, shopping malls, eateries, salons, cinemas, entertainment hubs, hotels, etc., are close by. Residential complexes are built here regularly with all the excellent and modern architecture, interiors, premises, amenities, facilities, and features topped with reasonable pricing. Independent houses and apartments mostly prevail here.
Bagalur Road is a good place to live as it is developing really fast, and the realtors are extremely bullish about this area as the reputed ones are constructing one after another housing complex, and the investors and home-buyers are also very upbeat about this place. Employment zones with renowned global and domestic companies are easily accessible from here, and all the facilities are also predominant for the dwellers here. Aerospace Park, North Bangalore, a 3000-acre development by Karnataka Industrial Area Development Board (KIADB) proposed for the aerospace industry in India, is here, along with the broad roads, expressways, and metro stations underway. The area around the Bangalore International Airport is becoming one of the most flourishing places in the city, with the government and private sectors, along with global firms, aggressively investing here and setting up numerous offices. In times to come, Bagalur Road will be a worthwhile place to reside.
Provident Ecopolitan
Provident Ecopolitan Bagalur offers an ideal home in Bangalore suburbs for the urban populace with all its fascinating features, yet affordable and from a reputed builder. Provident Ecopolitan will be a steal deal that will sell out fast!
Bangalore, a city brimming with promise, offers a plethora of residential destinations that ensure a convenient and comfortable lifestyle. In addition, the project's strategic location ensures easy accessibility to reputed schools, renowned hospitals, bustling shopping malls, and vibrant entertainment arenas, providing residents with a host of amenities right at their doorstep. As one of the leading realty developers in Bangalore, Provident Housing has established a strong reputation for delivering premium projects that seamlessly integrate eco-friendly elements and offer uncompromising quality standards and a wide array of luxurious amenities. With their commitment to excellence and customer satisfaction, Provident Housing has consistently created homes that exemplify modern living. At Provident Ecopolitan, residents expect a harmonious blend of contemporary design, sustainability, and unparalleled comfort. Every aspect of this project has been meticulously crafted, from state-of-the-art infrastructure to world-class recreational facilities to elevate the living experience to new heights. Whether it's the expansive green spaces, the well-equipped fitness center, or the serene swimming pool, Provident Ecopolitan offers a holistic and rejuvenating lifestyle for its discerning residents.
Provident Housing Blogs