Is Bagalur Road Safe?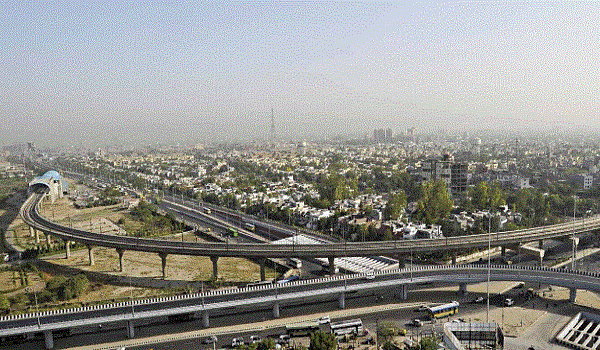 The suburbs of Bangalore is emerging as the favourite destinations for many, and Bagalur Road in North Bangalore is one such upcoming area. Bagalur Road is advancing to be one of the brilliant areas where the reputed builders are constantly delivering remarkable housing projects, and the area is also rapidly revamping in every sphere. Bangalore International Airport is just 9 km from Bagalur Road, the nearby railway station Yelahanka Railway Station is just 5 km away, and the City Railway Station is 21 km. The entire Bangalore International Airport region is becoming one of the most progressive places in the city. Bagalur Road is transforming in terms of the physical and social infra and will become a prime locality in the near future, being a part of this lucrative area.
Aerospace Park, a 3000-acre development by Karnataka Industrial Area Development Board (KIADB) proposed for the aerospace industry in India, is here, along with the broad roads, expressways, and metro stations are in progress. The government and private segments, along with global enterprises, are ambitiously investing here and setting up their operations. Proximity to the top IT hubs also attracts people here. The necessities of sustenance, viz. education, healthcare, banking, shopping, dining, grooming, entertainment, hospitality, etc., can be comfortably accessible. Housing complexes are regularly built here with all the stunning and modern-day architecture, interiors, premises, amenities, facilities, and features, along with reasonable pricing. Independent houses and apartments mostly prevail here. In spite of all the advantages, the pressing concern remains - is Bagalur Road safe?
Safety is a primary consideration when anybody chooses to purchase, rent a property or even venture to a place. Certain safety standards have to be maintained for a locality to thrive. Some of the vital factors that must be ensured are as follows.
Ambience and Feedback: The ambience feedback of an area has to be figured out, viz., if the place is busy, crime-free, and free of shady isolated spots.
Robust Local Administration and Communities: The local administration of the area and various entities like police stations, police patrolling, local Government and private bodies, etc., are imperative for an area to be safe and secure.
Illuminated Area: A safe and secured area ensure proper lighting, including every nook and corner.
Well-planned Architecture and Roads: Appropriately planned architecture and roads, like wide streets, decent structures, etc., assure the security of an area.
Technical Surveillance: Apt technical surveillance, like the presence of CCTV cameras in important locations and locality-based tracking apps, etc., helps a lot.
Furnished Locality: Emergency needs like hospitals, medical stores, ATMs, banks, convenience stores, gas stations, public conveyance, etc., also are duly required.
Bagalur Road progressing rapidly to being a crucial residential hub, is diligently ascertaining that the above safety measures are invariably adhered to.
Provident Ecopolitan
Provident Ecopolitan Bagalur offers an ideal home in Bangalore suburbs for the urban populace with all its fascinating features, yet affordable and from a reputed builder. Provident Ecopolitan will be a steal deal that will sell out fast!
Bangalore, a city brimming with promise, offers a plethora of residential destinations that ensure a convenient and comfortable lifestyle. In addition, the project's strategic location ensures easy accessibility to reputed schools, renowned hospitals, bustling shopping malls, and vibrant entertainment arenas, providing residents with a host of amenities right at their doorstep. As one of the leading realty developers in Bangalore, Provident Housing has established a strong reputation for delivering premium projects that seamlessly integrate eco-friendly elements and offer uncompromising quality standards and a wide array of luxurious amenities. With their commitment to excellence and customer satisfaction, Provident Housing has consistently created homes that exemplify modern living. At Provident Ecopolitan, residents expect a harmonious blend of contemporary design, sustainability, and unparalleled comfort. Every aspect of this project has been meticulously crafted, from state-of-the-art infrastructure to world-class recreational facilities to elevate the living experience to new heights. Whether it's the expansive green spaces, the well-equipped fitness center, or the serene swimming pool, Provident Ecopolitan offers a holistic and rejuvenating lifestyle for its discerning residents.
Provident Housing Blogs