In real estate investments, location holds the utmost significance, and among the promising areas to consider is KIADB Aerospace Park. If you are searching for a property, The Provident Ecopolitan, situated in the vibrant Bagalur location, emerges as an enticing mixed development opportunity, boasting a prime address and exceptional connectivity.
The KIADB Aerospace Park, nestled in the serene environs of Bagalur, Bengaluru, is a testament to cutting-edge technological advancements and innovation. Spanning vast acres of land, this premier aerospace hub has emerged as a beacon of progress in India's aerospace and aviation industry. The park offers state-of-the-art infrastructure and world-class facilities, attracting domestic and international players to establish their operations here.
About Bangalore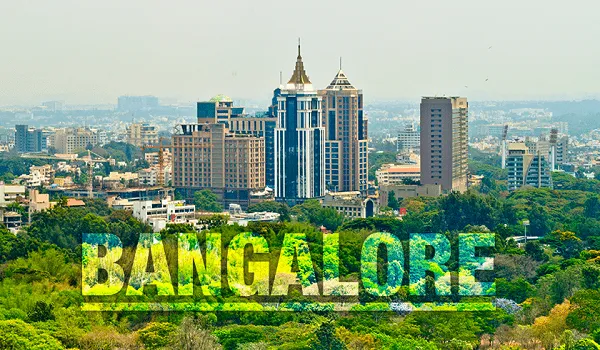 Bangalore, also known as Bengaluru, is a vibrant and bustling city in southern India. It is the capital of the state of Karnataka and is often called the "Silicon Valley of India" due to its thriving IT and technology industry. The city is famous for its pleasant climate, cool evenings, and moderate temperatures. It is a melting pot of various cultures, languages, and traditions, making it a lively and welcoming place for people from all over the country and the world. The city has a rich history, reflected in its ancient temples, forts, and palaces, coexisting harmoniously with modern structures and skyscrapers.
Known for its lush greenery and parks, Bangalore provides a refreshing environment for its residents. The iconic Cubbon Park and Lalbagh Botanical Garden are popular spots for nature lovers to unwind and enjoy some green spaces amidst the urban setting. Additionally, Bangalore is a food lover's paradise, offering a delightful array of cuisines, from traditional South Indian dishes to international delicacies. The local markets, like KR Market and Chickpet, are vibrant hubs where one can shop for anything from fresh produce to traditional clothing and accessories.
With its booming job opportunities, educational institutions, and vibrant cultural scene, Bangalore continues to attract people from different walks of life, making it a city of dreams and opportunities for all.
Bagalur
Bagalur stands out as a significant and thriving location in Bangalore, experiencing remarkable growth in various sectors and emerging as a prime destination for residential and commercial ventures. This area offers a harmonious blend of top-notch civic amenities and well-structured infrastructural facilities, making it highly sought-after among investors and homebuyers.
Bagalur & Connectivity
Bagalur is a promising locality situated on the outskirts of Bengaluru, India. Over the years, it has witnessed considerable development and is becoming a top choice for residents and investors. One of the key factors contributing to its appeal is its excellent connectivity. Transportation plays a vital role in any area's growth, and the area is well-connected through various modes of transportation. It is conveniently accessible by road, with good-quality highways connecting it to the heart of Bengaluru and neighboring regions. This ensures smooth travel for commuters and easy access to essential amenities.
Moreover, Bagalur benefits from its proximity to Kempegowda International Airport, one of the busiest airports. This proximity is a significant advantage for frequent travelers and businesses, as it reduces travel time and enhances accessibility to national and international destinations. In recent years, expanding public transportation networks has further improved connectivity. The Bengaluru Metropolitan Transport Corporation (BMTC) operates bus services, providing residents with affordable and convenient travel options. Additionally, the upcoming Metro rail project in Bengaluru is expected to extend its reach to Bagalur, significantly boosting the area's connectivity and overall development.
Beyond road and rail connectivity, the area is also witnessing advancements in digital connectivity. High-speed internet and telecommunication networks are becoming readily available, empowering businesses and individuals with seamless access to information and online services. The improved connectivity has fueled the development of infrastructure and civic amenities. Shopping complexes, healthcare facilities, educational institutions, and recreational spaces are flourishing in the area, offering its residents a comfortable and fulfilling lifestyle.
Bagalur's growth as a promising locality in Bengaluru owes much to its excellent connectivity. Accessible road networks, proximity to the airport, public transportation facilities, and evolving digital connectivity have made it an attractive destination for people and businesses. As the area grows, its connectivity remains a driving force behind its progress and prosperity.
Real Estate Growth in Bagalur
Bagalur has emerged as a hotspot for real estate growth in recent years, witnessing a significant surge in demand and development. This region, located on the outskirts of Bengaluru, India, has captured the attention of homebuyers and investors due to several factors that make it an attractive choice for property investment. One of the primary reasons for the real estate growth in Bagalur is its excellent connectivity. The area is well-connected through highways, making it easy for residents to access the city center and other important sites in Bengaluru. Additionally, its proximity to the Kempegowda International Airport adds to its allure, attracting frequent travelers and businesses seeking convenient transportation.
The area's strategic location has led to the establishment of numerous residential and commercial projects. Builders and developers have recognized the area's potential and offer various housing options for different budgets and preferences. Homebuyers have a wide range of choices, from affordable apartments to luxury villas. Furthermore, the region's peaceful and green surroundings have contributed to its real estate growth. Bagalur offers a serene environment away from bustling city life, making it an ideal choice for those seeking a tranquil and relaxed lifestyle.
The growth of social infrastructure has also played a crucial role in attracting buyers to this area. Educational institutions, healthcare facilities, shopping centers, and recreational amenities have sprung up, providing residents with all the essential services and conveniences they need. The increasing presence of major companies and industries in the vicinity has increased job opportunities, further fueling the demand for residential properties in Bagalur. This has positively impacted property prices, making it a promising investment option for those searching for long-term returns.
Real estate growth in Bagalur can be attributed to its strategic location, excellent connectivity, peaceful surroundings, and improved social infrastructure. As more people recognize the potential of this area, the real estate market in Bagalur is expected to continue flourishing, making it an appealing destination for homebuyers and investors alike.
About Provident Ecopolitan
Introducing Provident Ecopolitan, a brand-new futuristic apartment project located in the Aerospace Park, Bagalur, Bengaluru. Developed by the renowned Provident Group, this project offers beautiful homes in one of the best areas of Bangalore, surrounded by 80% open green spaces. Spread over a vast 12-acre land area, Provident Ecopolitan features 1, 2, and 3 BHK homes, with over 1000 flats available in this township. The apartment sizes range from 600 to 1400 square feet. The project is expected to be launched in July 2023 and will be ready for possession by the end of 2027.
Being located inside the Aerospace Park near Bangalore airport, Provident Ecopolitan Location enjoys excellent connectivity to other parts of the city. The project boasts over 30 recreational, sports, and community amenities to cater to the needs of its residents. Residents can indulge in various indoor facilities at the clubhouse, including a pool, café, and childcare center. Moreover, there is a retail mall within the premises for added convenience. Some of the luxurious amenities offered by the project include a health club, yoga and dance decks, spa, clinic, Wi-Fi, cards room, convenience store, ATM, gaming zone, open party patio, two badminton courts, indoor games, pool lounge, laundry room, café, mini theatre, gym, meeting rooms, and party hall.
With its modern amenities and serene green surroundings, Provident Ecopolitan Aerospace Park offers an ideal living space for families and individuals, ensuring a comfortable and enjoyable lifestyle.
Address
Provident Ecopolitan Address is Gummanahalli, Bengaluru, Karnataka 562149. Bagalur has excellent connectivity with all the other areas of Bangalore.
Location Map
A location map of Provident Ecopolitan plays a crucial role in helping people find their way to this residential project. By referring to the map, potential buyers and residents can understand how well-connected the project is to other parts of the city. The map shows that the project is strategically located within the Aerospace Park, Bagalur, Bengaluru. It is easily accessible through various routes, making it convenient for people to travel to and from the project. The Peripheral Ring Road provides a smooth and direct route to reach the city's northern region. This ensures that residents can easily access important areas in the north part of Bengaluru without any hassles. On the other hand, the NICE (Nandi Infrastructure Corridor Enterprises) corridor connects Provident Ecopolitan to the city's southern region. This well-connected road network allows for seamless travel to key locations in the south part of Bengaluru.
Connectivity
Bagalur boasts excellent connectivity through well-planned road networks and the upcoming metro, ensuring a smooth commute for its residents and easy access to essential city destinations. The thoughtful transportation infrastructure enhances the convenience of living in this vicinity. The prospect of hassle-free travel has attracted many potential investors to settle in this neighborhood, leading to rapid growth in the real estate sector. As a result, top developers are actively involved in the area, contributing to the development of amazing residential properties.
For rail transportation, Bengaluru City Railway Station is approximately 32 km away. Additionally, HAL Airport is around 33 km, and Kempegowda International Airport is about 12 km from the project site, offering easy access to air travel. The area enjoys well-planned road and metro connectivity, making traveling a breeze and providing easy access to important city destinations. The area's growth potential and attractive surroundings, including nearby lakes and villages, have enticed investors and developers, leading to remarkable progress in the real estate sector.
With its strategic location and development prospects, Bagalur appeals to homebuyers and investors seeking a thriving and well-connected neighborhood.
Hospitals Near Provident Ecopolitan
Mediscope Hospital
Fortis Hospital
Manipal Hospital
Life Care Hospital
Eskay Healthcare
Hotels Near Provident Ecopolitan
The Park
The Pride
ITC Gardenia
Hilton Garden Inn
Ibis Bengaluru City Centre
Schools Near Provident Ecopolitan
Elements Mall
Park Square Mall
The Galleria Mall
Nexus Shantiniketan Mall
Bhartiya Mall of Bengaluru
Frequently Asked Questions
1.
What is the exact location of this Provident Ecopolitan?
The proposed residential developmental project is at KIADB Aerospace Park, Bagalur, Bengaluru.
2.
Which are the nearest landmarks close to The Provident Ecopolitan?
Bangalore International Airport is the nearest landmark.
About Builder
Provident Housing - The Reputed Developer
The inception of Provident Housing Ltd took place in 2008 with the noble objective of making 'Homes for all' a reality. Presently, the company has nearly 12 million sq. ft of ongoing projects, and it envisions expanding its reach in response to the sustained demand in the market. The primary goal is to become a globally recognized household name. Provident Housing is committed to achieving excellence and ensuring customer satisfaction as it strives to reach its unique milestones.
Focusing on its core values, Provident Housing Limited specializes in the affordable housing segment and is dedicated to delivering high-quality homes on schedule. As a subsidiary of Puravankara Limited, established in 1975, the company has built a strong reputation in the real estate industry. With projects spread across Bangalore, Hyderabad, Chennai, Coimbatore, and Mangalore, Provident Housing offers around 15 million sq. ft of residential space with top-notch amenities. It has become a sought-after real estate builder, catering to the housing needs of the low-income and mid-income segments.