Residential Apartments in North Bangalore
Bangalore, the flourishing cosmopolitan city, is one of the preferred destinations for home buyers and investors. The city's upscale development and employment options make it one of the favorite residential destinations of modern-day home buyers and investors. North Bangalore is one of the prominent areas of Bangalore city, which has witnessed mega development over the years. The region has advanced socio-physical infrastructure and boasts of the presence of all essential facilities and amenities required for a comfortable and hassle-free stay. Consequently, North Bangalore today offers outstanding residential apartments with world-class amenities ideal for a dream home. The real estate developers are offering extraordinary apartments in the region, which offer a holistic living experience for life and guarantee ultimate satisfaction.
There are various impressive residential apartments in North Bangalore. Some of them are:
Provident Ecopolitan
One of the finest Residential Apartments in North Bangalore is Provident Ecopolitan. Provident Ecopolitan is a new residential development in the Aerospace Park at Bagalur, North Bangalore. Provident Housing, a Puravankara Limited subsidiary, developed this project. The project offers a unique living experience with unmatched amenities that promise to make life more comfortable and enjoyable for residents. The development is spread over 11 acres of land and offers 1, 2, and 3 BHK apartments thoughtfully designed with world-class amenities. With 80% open space, Provident Ecopolitan allows residents to enjoy nature and indulge in various outdoor activities. Some of the project's key highlights include a clubhouse, gymnasium, swimming pool, children's play area, jogging track, and beautifully landscaped gardens. Additionally, the development has a retail zone within the premises for everyday convenience. The project is strategically located with easy accessibility to major IT hubs, hospitals, schools, and shopping centers. Provident Ecopolitan is an excellent investment opportunity near the upcoming Kempegowda International Airport. The project's location and the availability of world-class amenities make it an attractive choice for those looking for a comfortable and luxurious lifestyle. The project offers an excellent opportunity for investors to invest in a property that promises high returns and is expected to appreciate significantly in the coming years.
Provident #TooGoodHomes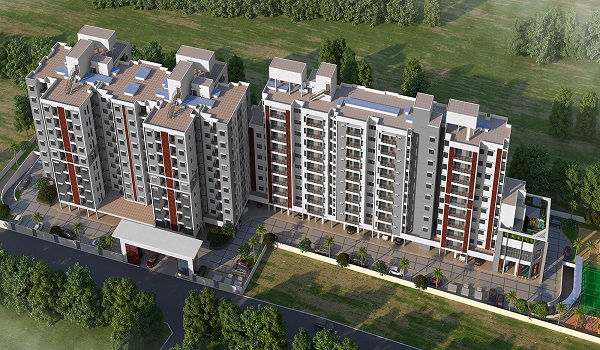 Provident #TooGoodHomes is one of the architectural marvels of Provident Housing Limited. The property is located off Thanisandra Main Road and developed on a massive acre of land in pristine surroundings. The property offers 249 stunning living spaces of 2 bedroom abodes which are worth your dream home. Each apartment in the property features advanced construction, bespoke designs, elegant interiors, and premium amenities, which promise a blissful stay. The property is nestled in the lap of nature with greens and gardens around, which offers a pleasant living experience. Provident #TooGoodHomes also offers a plethora of avant-garde leisure amenities which are perfect for ultimate relaxation. The amenities at the property include a swimming pool, a gymnasium, a jogging track, numerous sports courts, a party hall, a children's playground, a multipurpose hall, and several others, which are best for pampering one and all after a hectic day or during the weekends. Provident #TooGoodHomes is situated Off Thanisandra Main Road, which is one of the prominent neighborhoods of Bangalore. The locality is thriving with mega socio-physical infrastructure and has all essential facilities for the ultimate comfort of living. Thanisandra Main Road is also well-connected to other parts of Bangalore, mainly through Thanisandra Main Road, ORR, Ballery Road, and Hennur Road. The international airport is also close to the locality, an added advantage. In addition, Thanisandra Road's proximity to the IT parks and corporates makes it an ideal real estate destination.
Provident Welworth City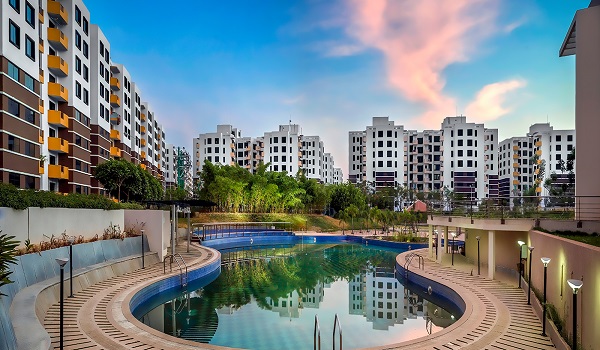 Provident Welworth City is another impressive residential apartment by Provident Housing Limited. The property is located on Yelahanka-Doddaballapur Road, Bangalore, and is spread over a vast 41 acres of land. The property is breathtaking and ideal for booking a dream abode that offers gorgeous 3 bedroom apartments. Each apartment exudes elegance with its world-class construction, eye-catching designs, striking interiors, and top-class amenities, which will be your asset for life. The property is developed amid greenery, gardens, and calming views, which promise an enriching living experience. Provident Welworth City also offers numero-uno lifestyle and leisure amenities for its esteemed residents, who are worth indulging in for a rejuvenating experience. The amenities at the property include a gymnasium, a clubhouse, sports courts, a children's playground, a swimming pool, a party lawn, a multipurpose hall, and many more, which will refresh you like never before. Provident Welworth City is in Yelahanka- Doddaballapur Road, which is one of the well-known neighborhoods of Bangalore. The locality has advanced infrastructure and the presence of all important facilities for ease of living. The locality also has superb connectivity to Bangalore city, and the presence of proper public transport facilities makes travelling easy to any part of the city. In addition, prominent employment hubs being easily accessible from the locality makes it an apt destination for professionals. The residential apartments in North Bangalore will be your obvious choice for a dream home that you will cherish for life.
Provident Housing Blogs