What is Bangalore Rural or Urban?
How does one determine whether a place is rural or urban? The population density, standard and means of living of the residents there, and the amount and quality of advancement a place undergoes are some of the main factors. Bangalore has 2 districts - Bangalore Urban District and Bangalore Rural District. Lack of growth and development in infrastructure, low population density, and rare means of earning determine rural areas. People sustain there with minimal facilities. Urban areas, on the contrary, have the planned and modern infrastructure, services, high population density, abundant work prospects, and availability of multiple livelihood and lifestyle options, easing and enhancing the standard of living of anybody residing there. Also, the rural and urban areas are geographically and demographically bifurcated. The administration structure also ascertains whether a place is rural or urban.
Bangalore, the metropolis, was formed in 1986 under Bangalore Urban District; it is purely urban and is one of the A-tier cities of India. The evolution this city has undergone for decades in every sphere has led to the progressive urbanisation of this place, making it one of the most sought-after cities. It is a preferred destination for multinational and domestic IT companies and a booming metropolis for other business startups and manufacturing sectors. It is also a leading city in the real estate segment. With the multiplying of reputed IT parks and business hubs, the city creates work opportunities for many today. People from various rural and urban areas migrate here to enhance their living and lifestyle standards. The cosmopolitan outlook and positive vibe of the city, abundant greenery, and water bodies are some of the crucial attractions in this megacity.
For decades Bangalore went through unprecedented restructuring. It now expands its horizons to the outskirts and suburbs to continue with the expansion and development. Bangalore has become a high-tech city with massive development in physical framework, civic amenities, and social and retail infrastructure. The excellent road and metro networks enable seamless public commutation and cabs facilities, connecting to the rest of the city. Bangalore also has known for its superior education, shopping, banking, healthcare, entertainment, hospitality, dining, etc., options, making it a perfect place to thrive. Bangalore has remarkable commercial and residential activities, with some smart and elegant projects delivered by top-notch real estate developers. Potential investors have varying choices, from stand-alone properties and real estate projects in expansive complexes and integrated townships, from commercial or residential stand-alone complexes to integrated townships that have a mix of residential, retail, and office spaces, entertainment zones, shopping options, etc.
The housing segment in Bangalore has modern and elegant homes today. There are apartments, villas or residential plots complexes, or even housing mixes to suit the discerning investors. The residential complexes today are loaded with stunning architecture, interiors, choicest recreational amenities, facilities, features, and other deliverables within the premises. The properties are located in popular locations with reasonable prices designed to suit the needs, fancies, and expectations of the buyers. Bangalore is urban and has become a favourable and an ideal city in India in every aspect today.
Provident Ecopolitan
Provident Ecopolitan Bagalur offers an ideal home in Bangalore suburbs for the urban populace with all its fascinating features, yet affordable and from a reputed builder. Provident Ecopolitan will be a steal deal that will sell out fast!
Bangalore, a city brimming with promise, offers a plethora of residential destinations that ensure a convenient and comfortable lifestyle. In addition, the project's strategic location ensures easy accessibility to reputed schools, renowned hospitals, bustling shopping malls, and vibrant entertainment arenas, providing residents with a host of amenities right at their doorstep. As one of the leading realty developers in Bangalore, Provident Housing has established a strong reputation for delivering premium projects that seamlessly integrate eco-friendly elements and offer uncompromising quality standards and a wide array of luxurious amenities. With their commitment to excellence and customer satisfaction, Provident Housing has consistently created homes that exemplify modern living. At Provident Ecopolitan, residents expect a harmonious blend of contemporary design, sustainability, and unparalleled comfort. Every aspect of this project has been meticulously crafted, from state-of-the-art infrastructure to world-class recreational facilities to elevate the living experience to new heights. Whether it's the expansive green spaces, the well-equipped fitness center, or the serene swimming pool, Provident Ecopolitan offers a holistic and rejuvenating lifestyle for its discerning residents.
Provident Park Square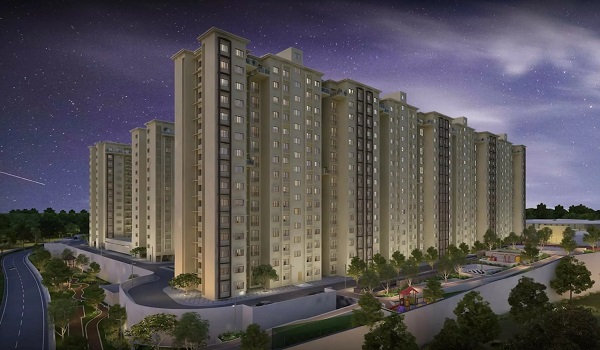 Provident Park Square is one of the brilliant residential apartments located in Judicial Layout, Off Kanakapura Road, Bangalore. The property is developed on a vast 20 acres of land and offers elegantly designed 1, 2, and 3 bedroom abodes worth investing in. Provident Park Square's apartments feature unrivaled construction, eye-catching designs, gorgeous interiors, and premium amenities, which will be cherished for life. The property is nestled in the midst of greens, gardens, open spaces, and superb views, which assure an unparalleled stay for life. Provident Park Square also offers top-notch lifestyle amenities for its residents, which guarantees utmost relaxation and funfilled experience, which include a clubhouse, swimming pool, amphitheater, gym, multiple sports courts, senior citizen's corner, yoga deck, etc. The property will be your evident choice for a dream home.
Provident Welworth City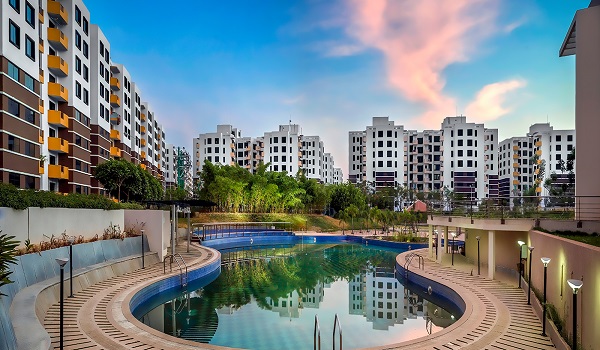 Provident Welworth City is another incredible residential apartment situated on Yelahanka-Doddaballapur Road, Bangalore. The property is developed on a mega 41 acres of land. Provident Welworth City is enticing and apt for booking a dream home that offers impeccable 3 bedroom apartments. The apartment spell luxury with quality construction, tasteful designs, exquisite interiors, and premium amenities, which will be treasured for life. Lush greenery, landscaped gardens, parks, and pleasing views surround the property, which makes it awe-inspiring. Provident Welworth City also offers supreme fitness and recreational amenities worth indulging in to de-stress and unwind instantly. The amenities include a gym, a clubhouse, a children's playground, sports courts, a swimming, a multipurpose hall, and many more. The property is ideal for booking a dream home that will be an asset for life. What is Bangalore Rural or Urban? are outstanding and the perfect manifestation of your dream home which guarantees utmost satisfaction.
Provident Capella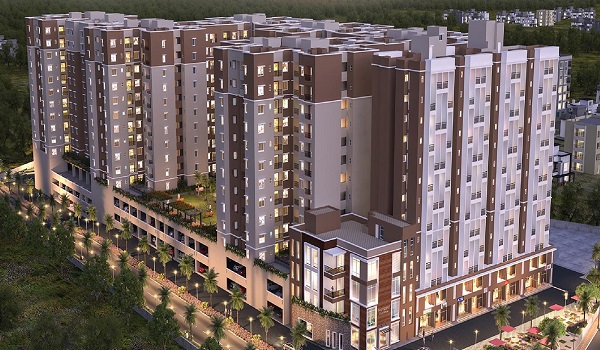 Provident Capella is an outstanding residential apartment developed on Whitefield on a mega acre of land. The property offers impeccable 1, 2, and 2.5 bedroom apartments worth a dream home. Spacious and elite interiors and impressive finishes ensure the apartments offer complete luxury, which promises an elevated living experience. The property is surrounded by nature, greens, and beautiful gardens, which are breathtaking. Provident Capella offers numero uno health and recreational amenities worth pampering oneself for ultimate relaxation. Amenities like a swimming pool, a clubhouse, sports courts, a library, a yoga deck, a party lawn, a multipurpose court, and others will leave you spellbound. A perfect residential property, Provident Capella is worth your dream dwelling.
Provident Sunworth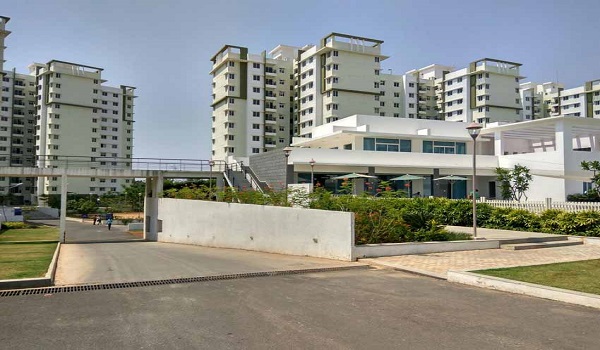 Provident Sunworth City is a lavish township project located Off Mysore Road - NICE junction, Bangalore. The property is spread over a vast 60 acres of land and offers aesthetically designed 2 and 3 bedroom apartments featuring unmatched construction, bespoke designs, rich interiors, and top amenities. The property is developed amid lush greenery, gardens, and scenic beauty, which assures a delightful stay for life. Provident Sunworth City offers beautiful 19 acres of dedicated green cover with trees and charming views. The property also offers world-class leisure and lifestyle amenities like a swimming pool, clubhouse, gym, sports courts, play area, party lawn, etc., for utmost rejuvenation anytime and instantly. Prestige Sunworth City will be your ultimate dream home which you will cherish for life.
Provident The Tree
Provident The Tree is a premium residential project developed by Provident Property, spread over 6 acres of land with 330 trees. Off Magadi Road in West Bangalore, it offers 2 & 3 BHK apartments at highly competitive prices. The project has been designed to provide green and healthy living to its residents. The Tree is ideal for those looking for a peaceful and serene environment amidst nature. The project offers modern amenities such as a clubhouse, swimming pool, gymnasium, and children's play area. With its strategic location, The Tree provides easy access to major parts of the city, making it a desirable option for homeowners and investors.
Provident Housing Blogs