Which is the Safest Place in Bangalore?
Bangalore, a city with many facets, has been fulfilling the desires and ambitions of a diverse mix of socio-economic populace and businesses. With excellent physical and social infrastructure, cosmopolitan outlook, etc., Bangalore is the hub for IT and real estate businesses, making it a very progressive and sought-after megacity of the country. Employment, education, residing, healthcare, shopping, dining, entertainment, hospitality, grooming - every need of a dweller gets satiated here. Seamless road and metro connectivity in most parts of the city, along with other civic amenities, work in tandem to offer any dweller the comforts of life in the city together with its suburbs. The outskirts of the city are much favoured because of the excellent transformation these are undergoing in every aspect. Apart from better work and residential prospects here, the residents can avoid the hustle-bustle and chaos of city life, living in massive open spaces amid nature.
In spite of every facility, people enjoy it here, and one pertinent question bothers most of them, i.e., Which is the safest place in Bangalore? Bangalore has emerged safe in comparison to many A-tier cities of India. However, some of the places in the city are deemed much more safe than others. Bagalur Road, North Bangalore, Whitefield and Sarjapur Road, East Bangalore, and Bannerghatta Road, South Bangalore, are some of the important and safe places in the city. For an area to be termed as safe and secure, safety measures and strict adherence to them are mandatory.
Ambience and Feedback of the Place: The overall ambience and feedback of an area have to be checked, i.e., if the place is busy, crime-free, and free of shady and isolated spots, etc.
Strong Local Administration and Communities: The local administration of the area and various entities like police stations, police patrolling, local Government and private bodies, etc., should be available and fully functional for a place to be safe and secure.
Well-lit Locality: A safe and secure locality assures proper lighting, covering every nook and corner.
Planned Architecture and Roads: Aptly planned architecture and roads, like broad streets, proper complexes, buildings, etc., assure the security of a place.
Technical Surveillance: Relevant technical surveillance, like CCTV cameras in vital locations, locality-based tracking apps, etc., are useful to secure a place.
Secured Residential, Commercial, and Office Complexes: Any residential, commercial, and office complex and space must be highly secured with security guards at entrances and exits, CCTV cameras, intercom facilities, etc.
Well-furnished Locality: Emergency and daily requirements like hospitals, medical stores, ATMs, banks, convenience stores, gas stations, public conveyance, etc., assure the people of safety and keep them at ease.
Bagalur Road, Whitefield, Bannerghatta Road, and Sarjapur Road are a few of the safest places in Bangalore, and people are increasingly preferring these places for commercial and residential purposes today.
Provident Ecopolitan
Provident Ecopolitan Bagalur offers an ideal home in Bangalore suburbs for the urban populace with all its fascinating features, yet affordable and from a reputed builder. Provident Ecopolitan will be a steal deal that will sell out fast!
Bangalore, a city brimming with promise, offers a plethora of residential destinations that ensure a convenient and comfortable lifestyle. In addition, the project's strategic location ensures easy accessibility to reputed schools, renowned hospitals, bustling shopping malls, and vibrant entertainment arenas, providing residents with a host of amenities right at their doorstep. As one of the leading realty developers in Bangalore, Provident Housing has established a strong reputation for delivering premium projects that seamlessly integrate eco-friendly elements and offer uncompromising quality standards and a wide array of luxurious amenities. With their commitment to excellence and customer satisfaction, Provident Housing has consistently created homes that exemplify modern living. At Provident Ecopolitan, residents expect a harmonious blend of contemporary design, sustainability, and unparalleled comfort. Every aspect of this project has been meticulously crafted, from state-of-the-art infrastructure to world-class recreational facilities to elevate the living experience to new heights. Whether it's the expansive green spaces, the well-equipped fitness center, or the serene swimming pool, Provident Ecopolitan offers a holistic and rejuvenating lifestyle for its discerning residents.
Provident Park Square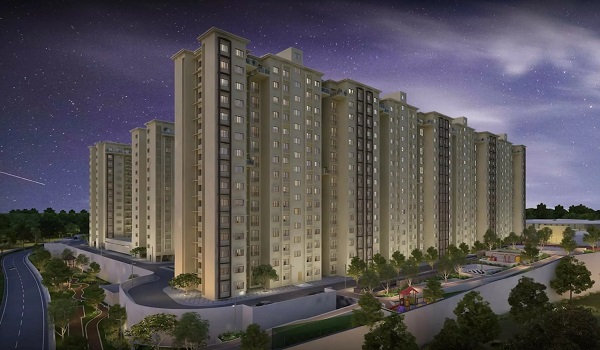 Provident Park Square is one of the brilliant residential apartments located in Judicial Layout, Off Kanakapura Road, Bangalore. The property is developed on a vast 20 acres of land and offers elegantly designed 1, 2, and 3 bedroom abodes worth investing in. Provident Park Square's apartments feature unrivaled construction, eye-catching designs, gorgeous interiors, and premium amenities, which will be cherished for life. The property is nestled in the midst of greens, gardens, open spaces, and superb views, which assure an unparalleled stay for life. Provident Park Square also offers top-notch lifestyle amenities for its residents, which guarantees utmost relaxation and funfilled experience, which include a clubhouse, swimming pool, amphitheater, gym, multiple sports courts, senior citizen's corner, yoga deck, etc. The property will be your evident choice for a dream home.
Provident Welworth City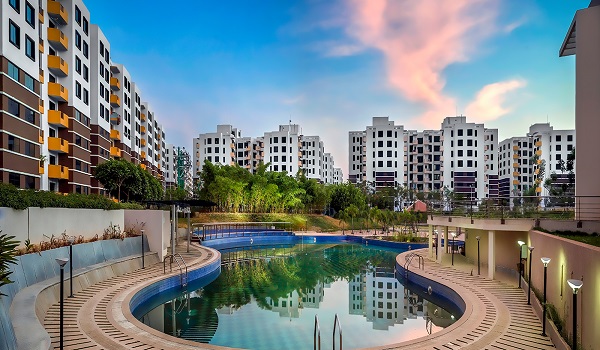 Provident Welworth City is another incredible residential apartment situated on Yelahanka-Doddaballapur Road, Bangalore. The property is developed on a mega 41 acres of land. Provident Welworth City is enticing and apt for booking a dream home that offers impeccable 3 bedroom apartments. The apartment spell luxury with quality construction, tasteful designs, exquisite interiors, and premium amenities, which will be treasured for life. Lush greenery, landscaped gardens, parks, and pleasing views surround the property, which makes it awe-inspiring. Provident Welworth City also offers supreme fitness and recreational amenities worth indulging in to de-stress and unwind instantly. The amenities include a gym, a clubhouse, a children's playground, sports courts, a swimming, a multipurpose hall, and many more. The property is ideal for booking a dream home that will be an asset for life. Which is the Safest Place in Bangalore? are outstanding and the perfect manifestation of your dream home which guarantees utmost satisfaction.
Provident Capella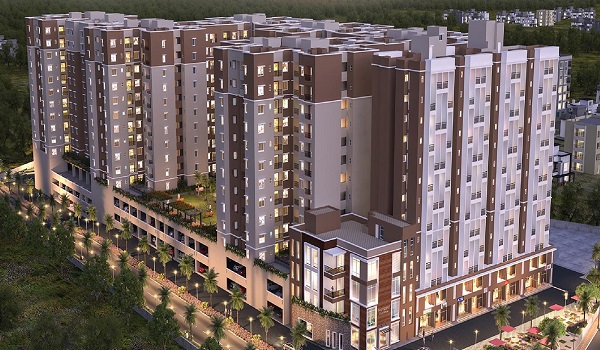 Provident Capella is an outstanding residential apartment developed on Whitefield on a mega acre of land. The property offers impeccable 1, 2, and 2.5 bedroom apartments worth a dream home. Spacious and elite interiors and impressive finishes ensure the apartments offer complete luxury, which promises an elevated living experience. The property is surrounded by nature, greens, and beautiful gardens, which are breathtaking. Provident Capella offers numero uno health and recreational amenities worth pampering oneself for ultimate relaxation. Amenities like a swimming pool, a clubhouse, sports courts, a library, a yoga deck, a party lawn, a multipurpose court, and others will leave you spellbound. A perfect residential property, Provident Capella is worth your dream dwelling.
Provident Sunworth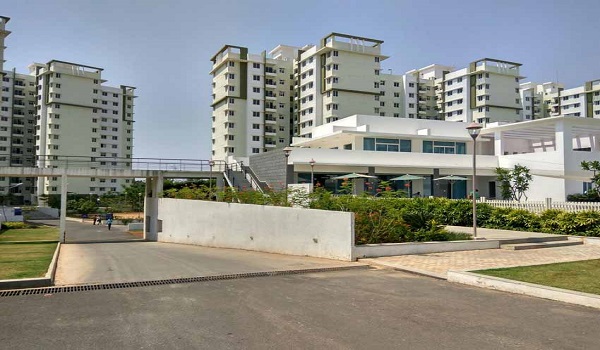 Provident Sunworth City is a lavish township project located Off Mysore Road - NICE junction, Bangalore. The property is spread over a vast 60 acres of land and offers aesthetically designed 2 and 3 bedroom apartments featuring unmatched construction, bespoke designs, rich interiors, and top amenities. The property is developed amid lush greenery, gardens, and scenic beauty, which assures a delightful stay for life. Provident Sunworth City offers beautiful 19 acres of dedicated green cover with trees and charming views. The property also offers world-class leisure and lifestyle amenities like a swimming pool, clubhouse, gym, sports courts, play area, party lawn, etc., for utmost rejuvenation anytime and instantly. Prestige Sunworth City will be your ultimate dream home which you will cherish for life.
Provident The Tree
Provident The Tree is a premium residential project developed by Provident Property, spread over 6 acres of land with 330 trees. Off Magadi Road in West Bangalore, it offers 2 & 3 BHK apartments at highly competitive prices. The project has been designed to provide green and healthy living to its residents. The Tree is ideal for those looking for a peaceful and serene environment amidst nature. The project offers modern amenities such as a clubhouse, swimming pool, gymnasium, and children's play area. With its strategic location, The Tree provides easy access to major parts of the city, making it a desirable option for homeowners and investors.
Provident Housing Blogs